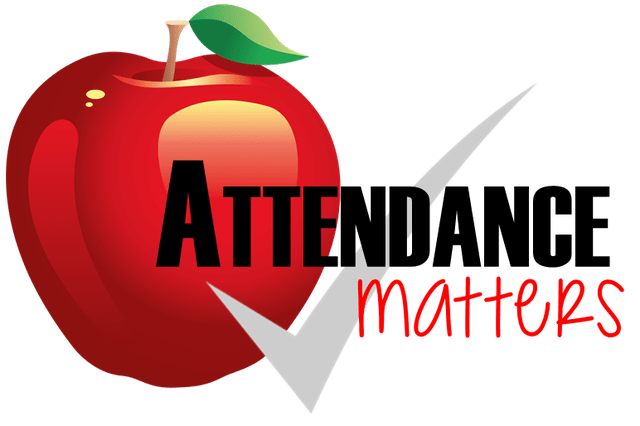 Dear parents and carers
We would like to talk to you about attendance. Unfortunately, over the last 3 years we have seen our attendance decrease, going down to 94.7% last year. This doesn't sound too bad, but it is below the National Average and so obviously causes a concern.
During 2017/18, children lost 486 days of learning due to Extended Leave and holidays.
Incredibly, they lost 1600 days of learning due to illnesses, across the school.
This is a huge amount of time, that our children can never get back – imagine how much learning they have missed out on if they have had even a few days off.
Obviously, if your child is poorly (ie has a tummy bug, chicken pox etc) they need to be at home until they are well enough to be back in school. This is not a problem.
But we are finding that we are getting a lot of children who have odd days off with colds, coughs and minor ailments. Please think really carefully before keeping your child off school – every minute matters!
We have recently spoken to governors about the 48 hour rule that we have in place regarding children being sick. Currently, if a child is sick, we ask you to wait 48hrs before allowing them to come back to school. We have now, alongside many other schools, decided to reduce this to 24 hours.
This will mean that if your child is sick once, perhaps because of something they have eaten or a slightly upset tummy, they can come back to school the next day. However, if they have been repeatedly sick and it is a tummy bug or virus, the 48 hour rule would still apply.
We know that the majority of our children are in school nearly every day and that parents take their children's education very seriously. Let's work together to: get our attendance figure up; get more of our children in school 100% of the time and help our children make the most progress they can.
If you have a medical concern about your child which is affecting their attendance, do call into school and see if we can support you – we may be able to put you in touch with a school nurse.
Many thanks and if you have any questions, please call in and speak to the office staff, Mrs Harper, myself or Mrs Farrell.
Thank-you for your continued support
Miss Wilson
---